(PLEASE NOTE THIS CAN ONLY BE DONE BY THE GROUP ADMIN)
1. Click on the green tree icon to the right of the visitor type you want displayed on the LobbyGuard unit.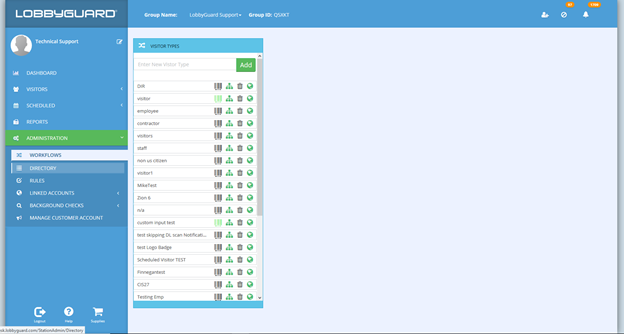 2. Select the workflow option you would like to see on the LobbyGuard unit and select the kiosk location.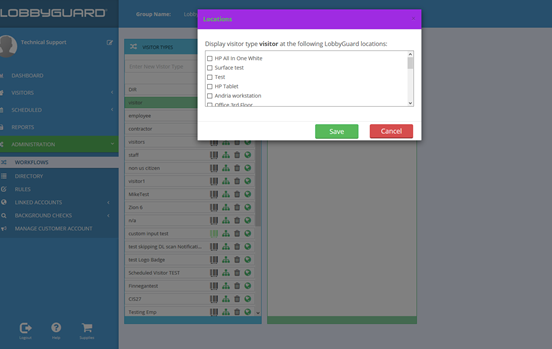 3. Once the location has been selected hit save and restart the kiosk. The visitor type should now display on your LobbyGuard unit.