Follow this article to see how to set up an auto sign out rule so the LobbyGuard software can automatically sign out visitors at the end of the day. Please note that you will need administration rights to do this, and the LobbyGuard unit(s) must be powered on, and connected to the internet, for this rule to run.
Click on Administration and then click on Rules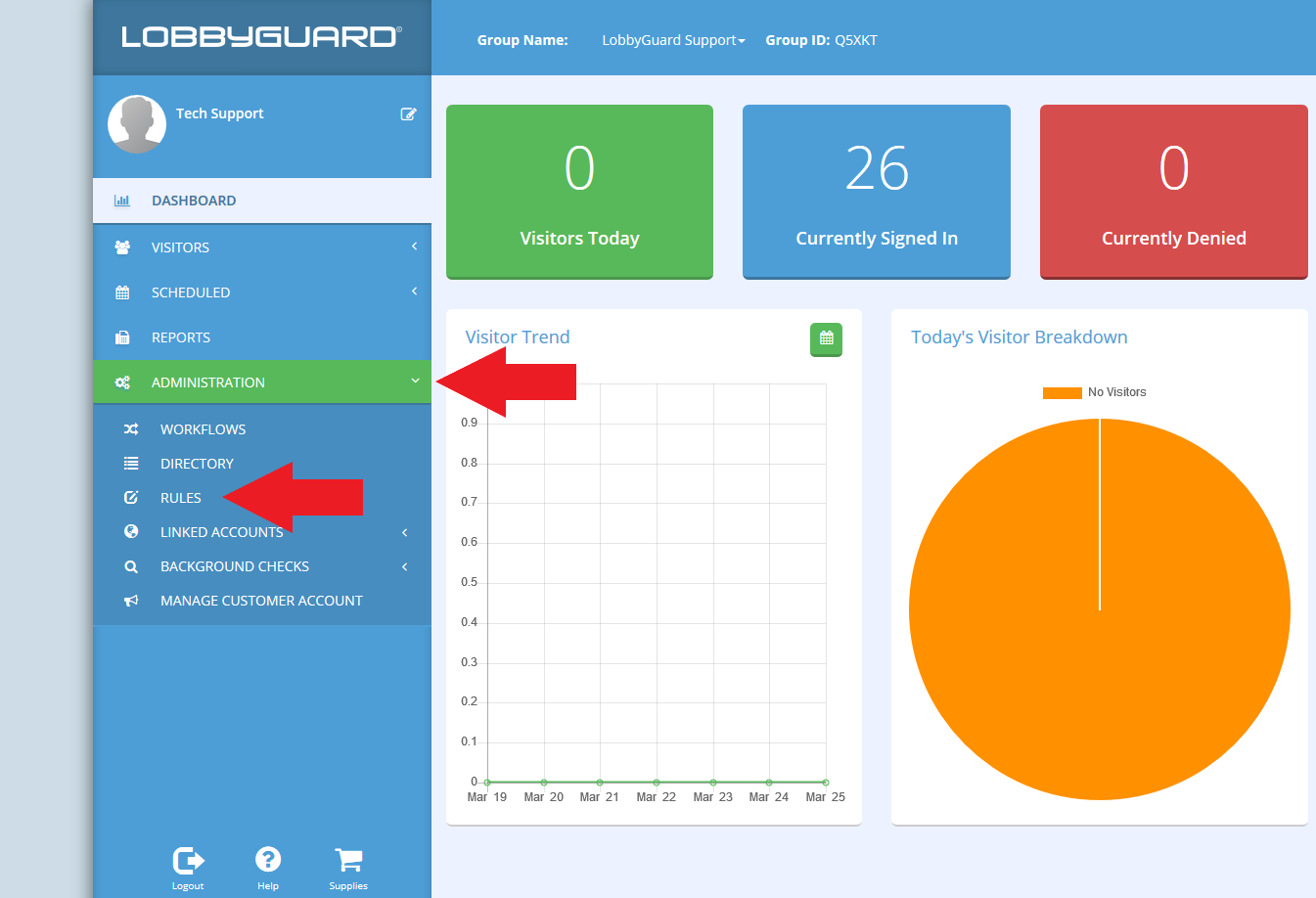 Click on the "+" icon in the top right corner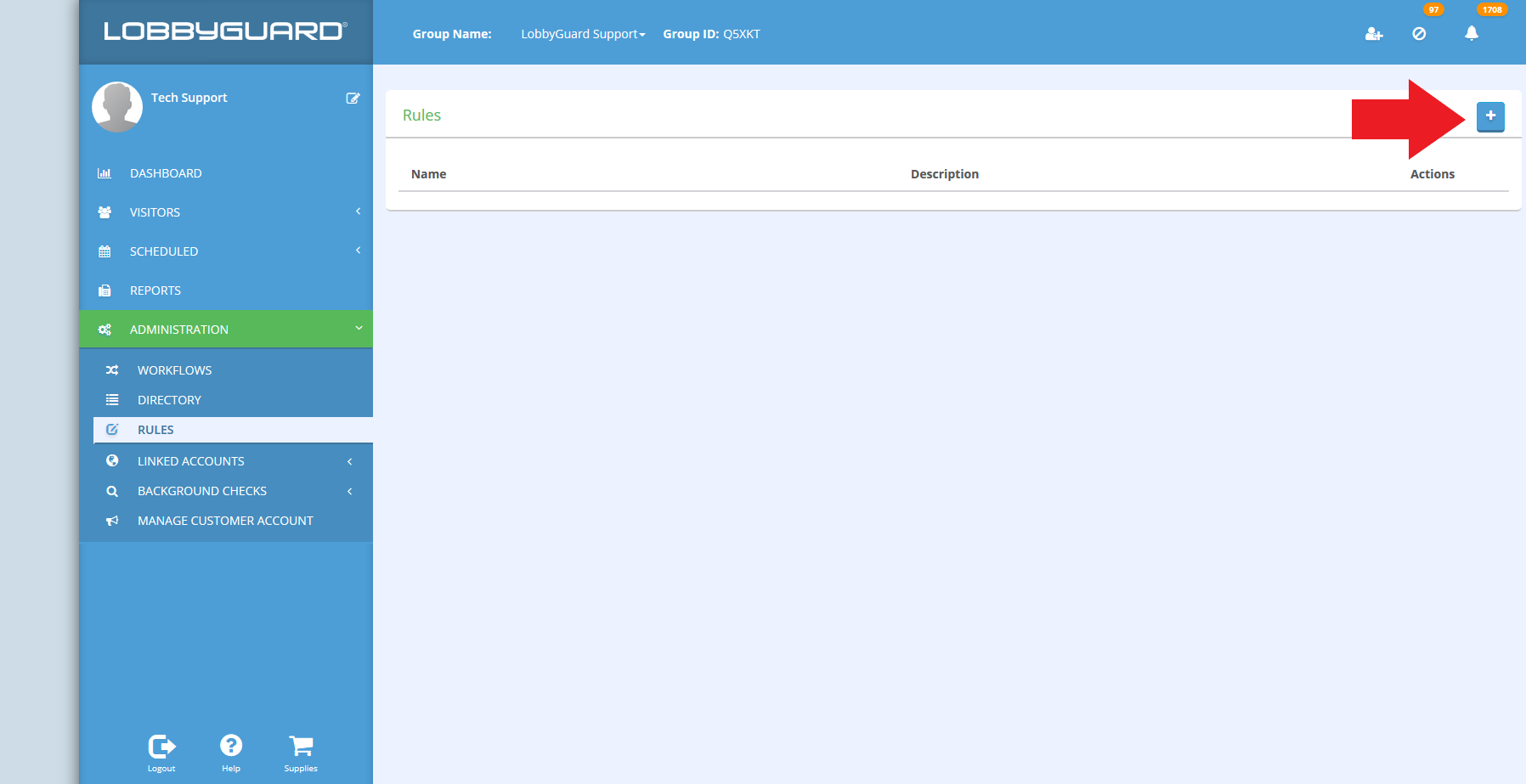 Input a name in the "Name" field along the lines of "Auto sign out rule"
Select Time of Day in the dropdown box under trigger
Select the unit(s) you would like this rule to apply to
Specify the time you would like this rule to run by clicking on the calendar icon to the right of the Time of Day field
Check the box to the left of Sign Out All Visitors
Then click on the blue save icon in the bottom right corner