Creating a Red Flag
The Red Flag List provides an area to add records against which your visitors will be checked during sign-in. If a visitor matches a record in your Red Flag list, that visitor will be issued a VOID badge. Enter as much information as possible to the record to make matching as accurate as possible during visitor sign-in. Included on this page is a "Notes" section to enter information that will be available in the Failed Background view when a visitor fails against this Red Flag entry. First and Last Name are required fields in order to create a Red Flag entry. The Denied tab displays all the current red flag entries for this station.
To add a person to the Red Flag List from Signed In/Signed Out records
From the DASHBOARD screen you will need to click on VISITOR

Select Signed In or Signed Out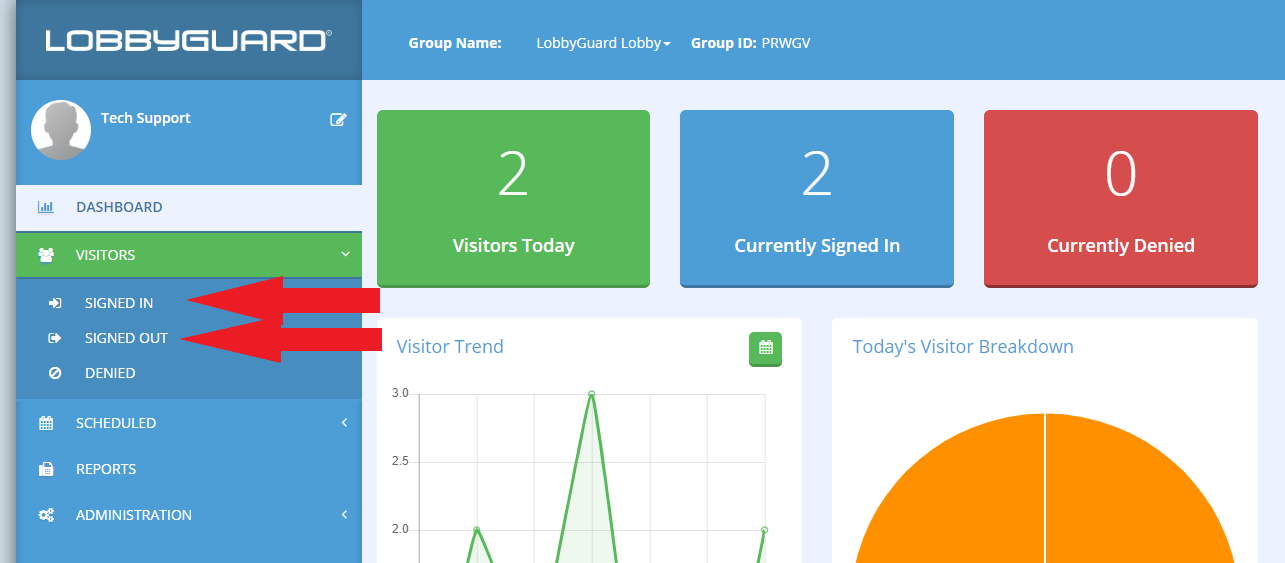 Find the person you want to add to the Red Flag list and press the Blue Eye next to the Name

A Visitor Details window will come up and, in the bottom, right corner you will see a red box that says Add to Red Flag List. Press it and they will be added to the red flag list.