Creating a Red Flag
The Red Flag List provides an area to add records against which your visitors will be checked during sign-in. If a visitor matches a record in your Red Flag list, that visitor will be issued a VOID badge. Enter as much information as possible to the record to make matching as accurate as possible during visitor sign-in. Included on this page is a "Notes" section to enter information that will be available in the Failed Background view when a visitor fails against this Red Flag entry. First and Last Name are required fields in order to create a Red Flag entry. When you have completed the entry, click the "Save" button to add this new record to your Red Flag list. The Denied tab displays all the current red flag entries for this station.
From the DASHBOARD screen you will need to click ADMINISTRATION, then BACKGROUND CHECKS, and then ELECTRONIC SOURCES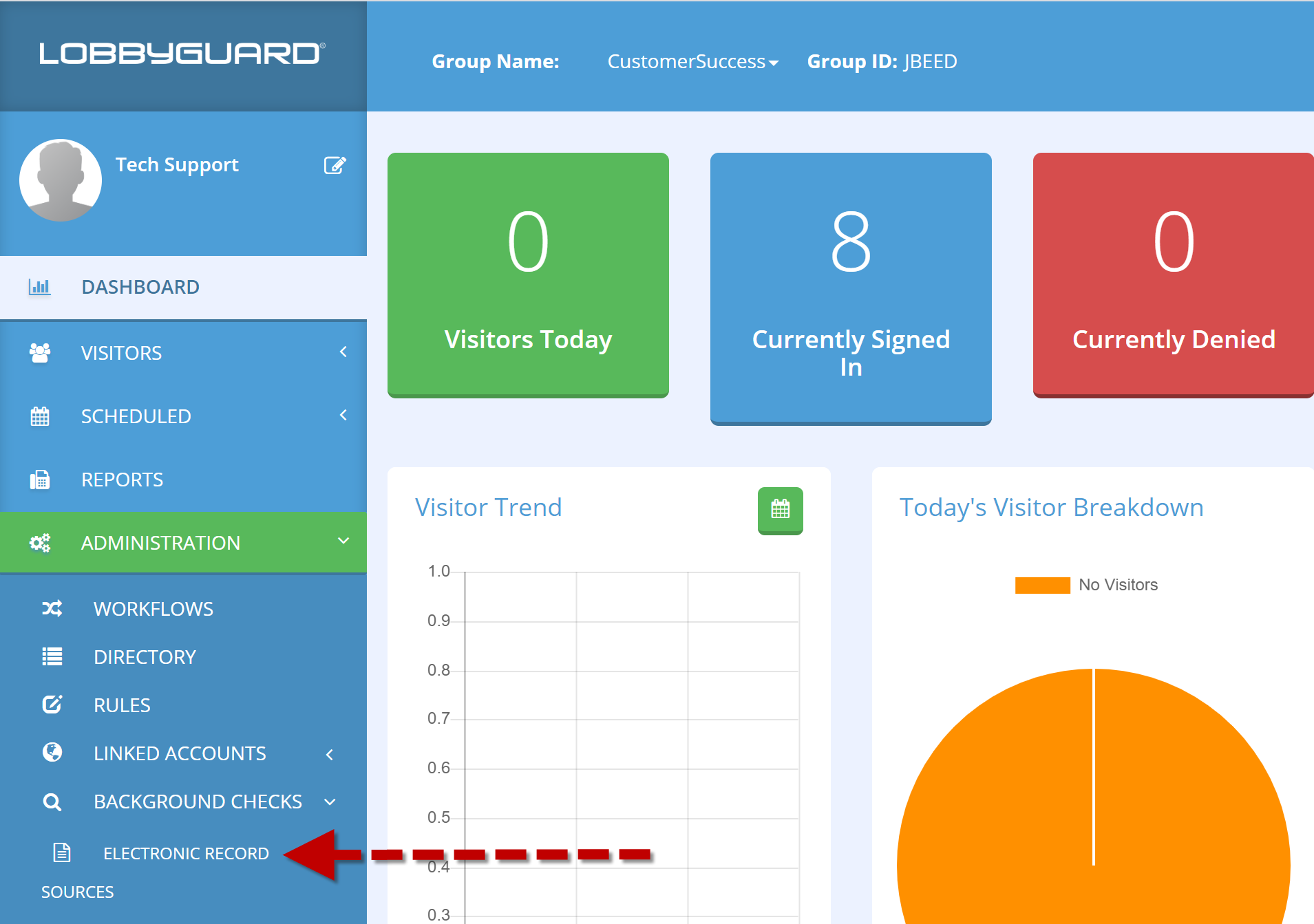 Click the View button to access your Red Flag List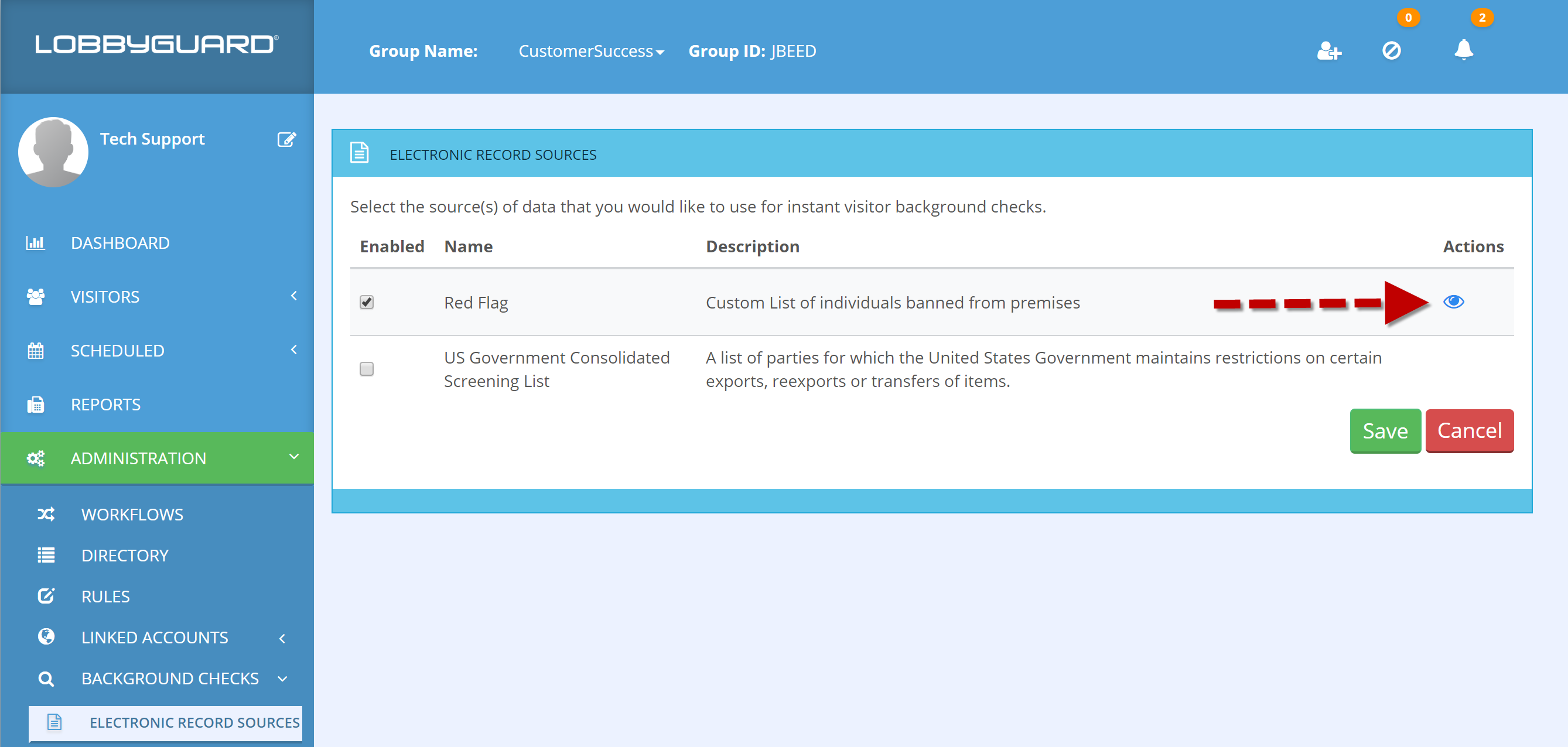 Click the '+' button to Add to Red Flag List

First and Last name are the only required fields to add a visitor to the Red Flag List. Any additional information about the visitor is helpful in the event of a failed background scenario. If needed you can enter an expiration date and location for this particular record as shown below. Click Save.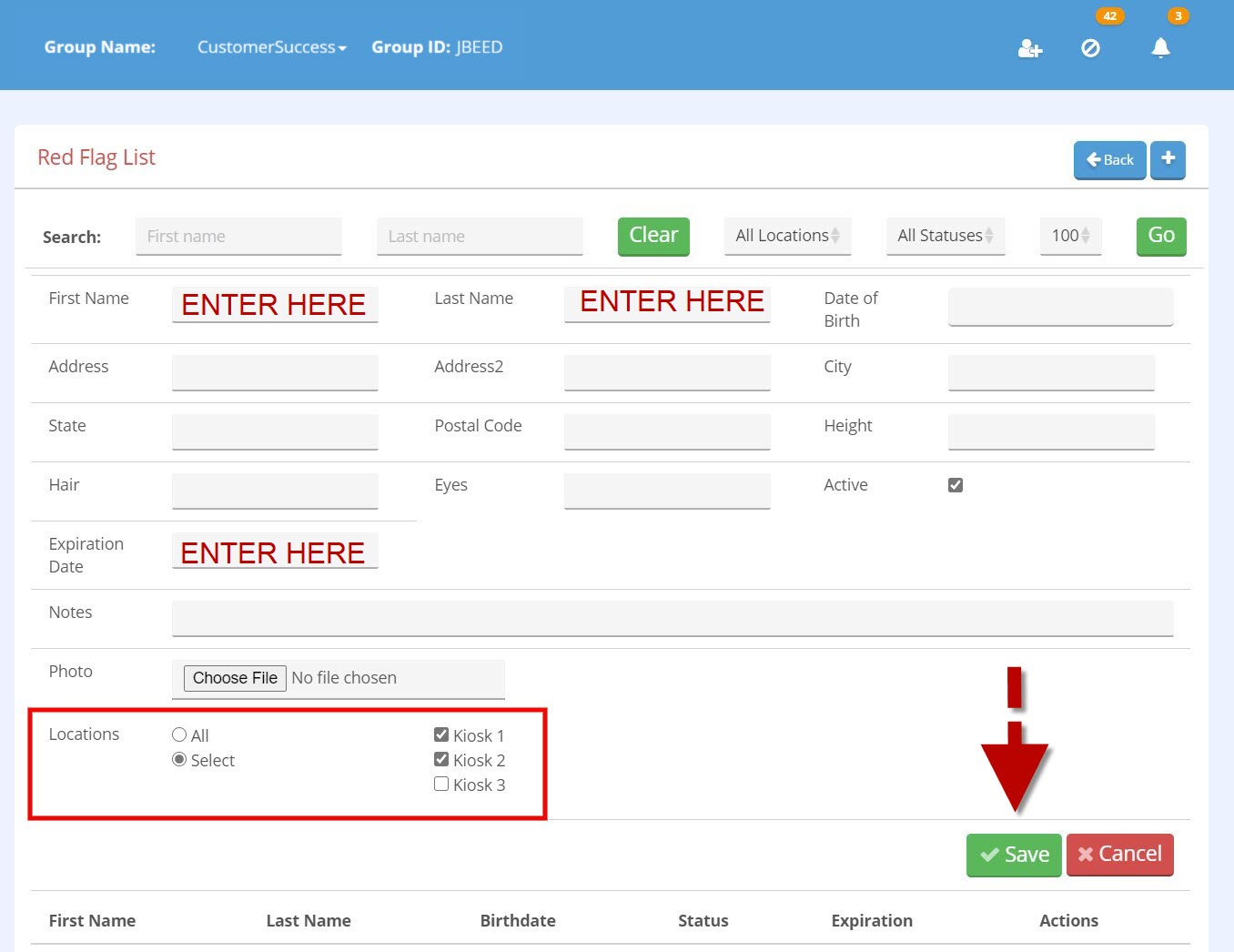 Your visitor should now display in the Red Flag List as shown below